As participants in a nation-wide group purchasing program designed specifically for charter schools, MCPSA members have the opportunity to save money while simultaneously helping the MCPSA continue to provide support, advocacy, trainings, and other great services to our schools.
Currently hundreds of charter schools and more than twenty-five charter school state associations are using Staples Advantage to reduce the cost of purchasing school supplies, furniture and other miscellaneous items.  Although some of you are already participating, the vast majority could still benefit from enrolling in the Charter School Staples Advantage Program. 
For more information, please go to the Staples Advantage Registration Page or contact Kerry D'Arcangelo | Kerry.d'[email protected] | 508-446-1755
Read on to learn more . . .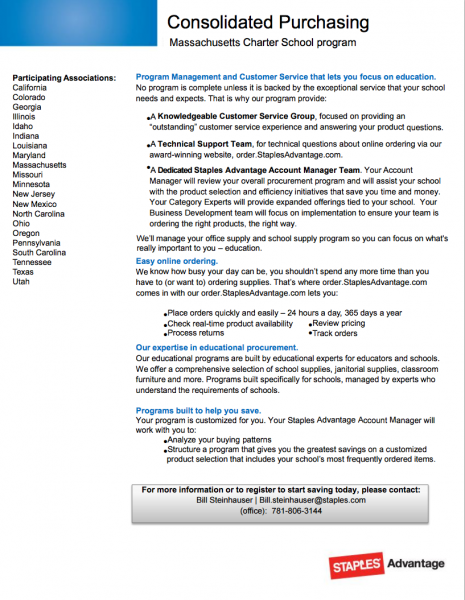 Please CLICK HERE to learn more about our capabilities: