Are you interested in becoming an advocate for charter public schools but the thought makes you a little nervous?  If so, you aren't alone!  It can be a bit scary to think about calling a lawmaker or speaking out on behalf of an issue.  But the good news is that it's really pretty easy!  And here's the other good news – a little bit of advocacy by real people like parents, students, and teachers can make a tremendous difference.  
Elections are an important opportunity to make your voice heard as an advocate, and our MCPSA advocates are making the most of the current governor's race to do just that!  Advocates have been out and about at forums and debates where they have asked questions of the candidates running for governor.  
Here are some of our parent advocates in action!
They say that a picture is worth a thousand words, and we couldn't agree more!  So we asked parents to take pictures of themselves holding signs up for lawmakers with their name and a message about charter public schools.  We shared these postcards on Facebook and Twitter as the Faces of Charter Public Schools.  This is a great and super simple way to send a powerful message to your lawmakers!  Take a picture of yourself or your child with a short message about why charter public schools are important to you.  You can post it on your social media accounts like Facebook, Twitter, or Instagram, and email it to your lawmakers.  Easy yet powerful!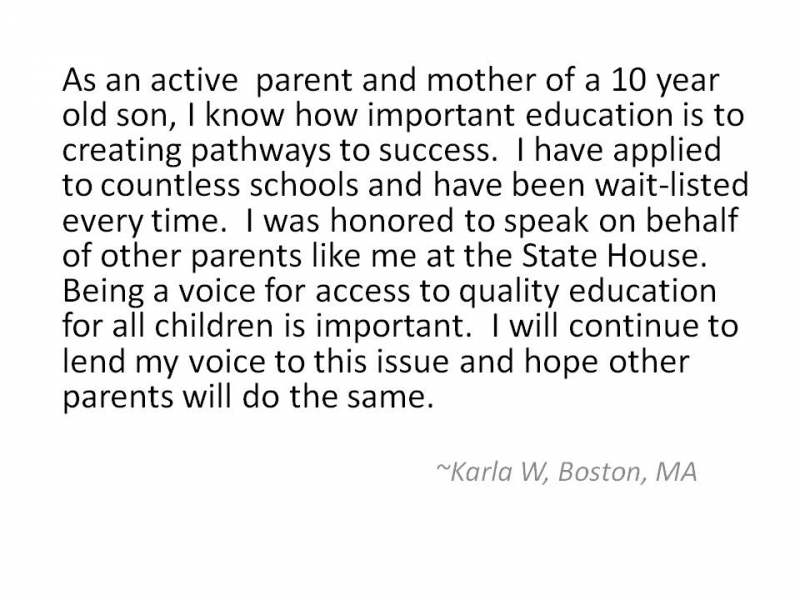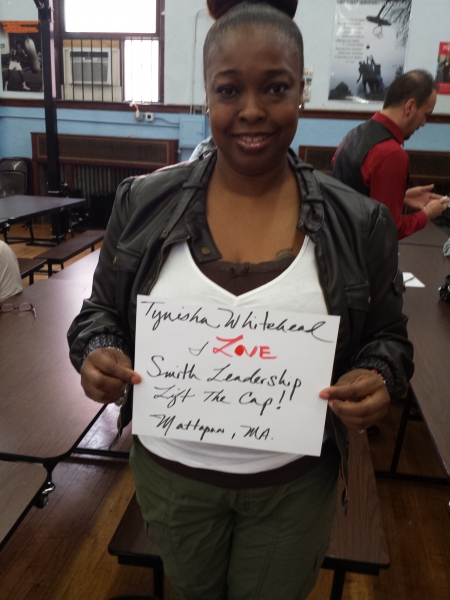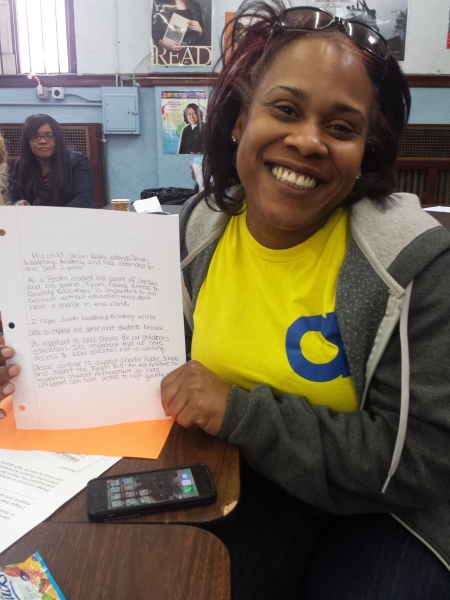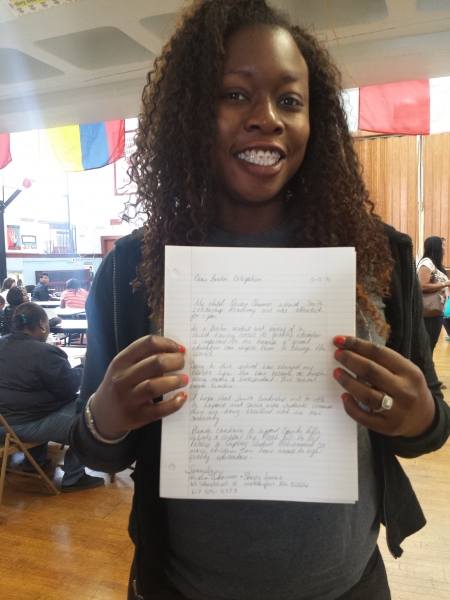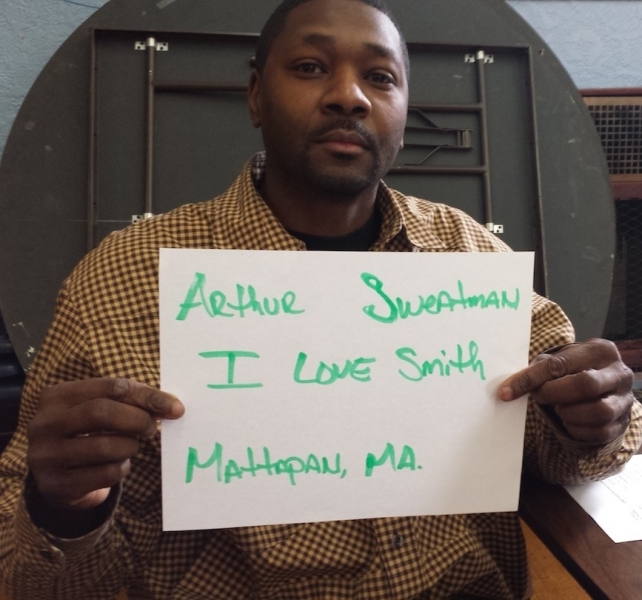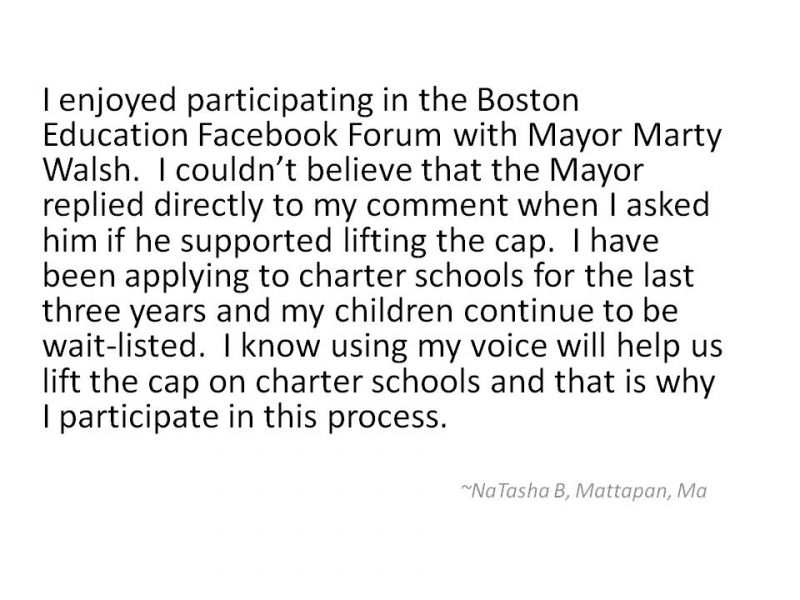 Recently, one of the Massachusetts Charter Public School Association's organizers visited Smith Leadership Academy in Dorchester.  There, she asked parents to write letters to the members of the Boston delegation, to urge their support for lifting the cap on charter public schools.  Guess what?  Parents had a great time, felt empowered, AND sent some very influential letters to Boston lawmakers.  Here are a few shots of these parents in action.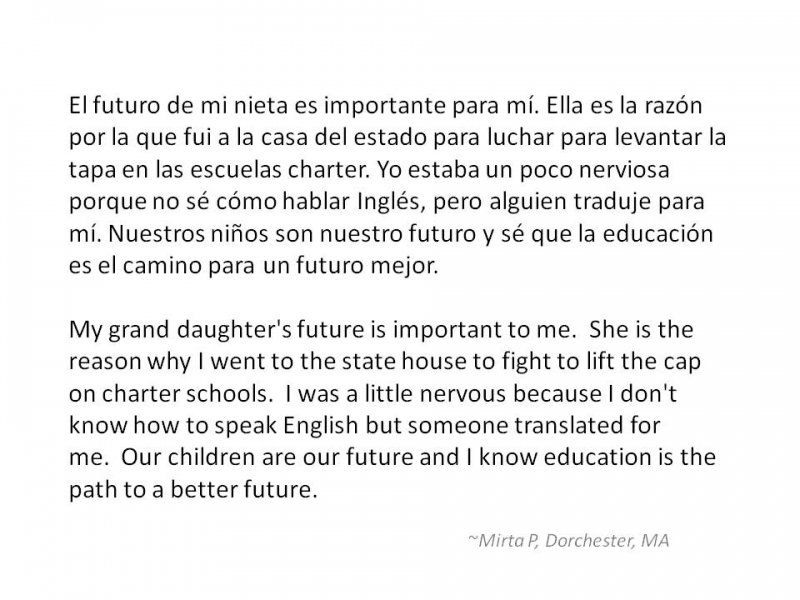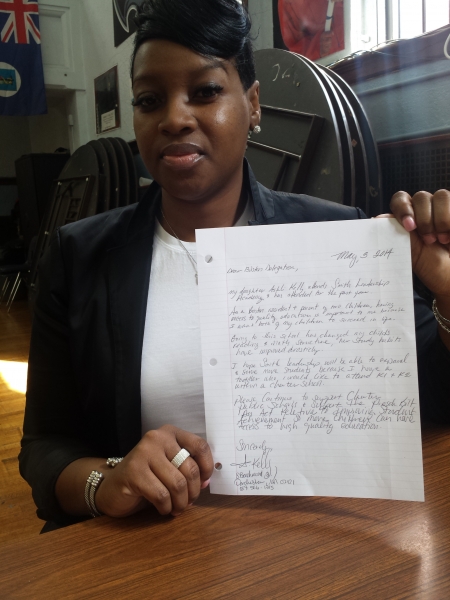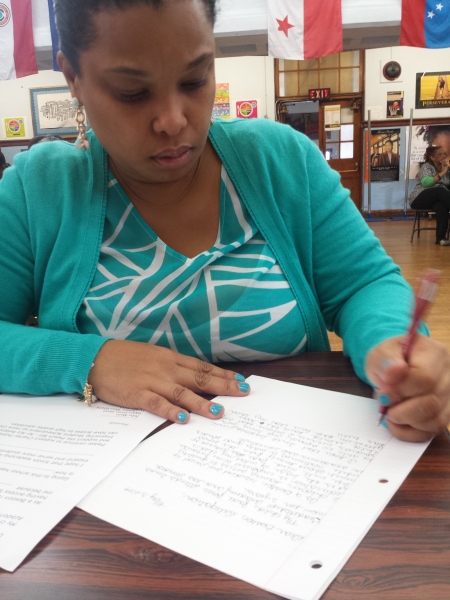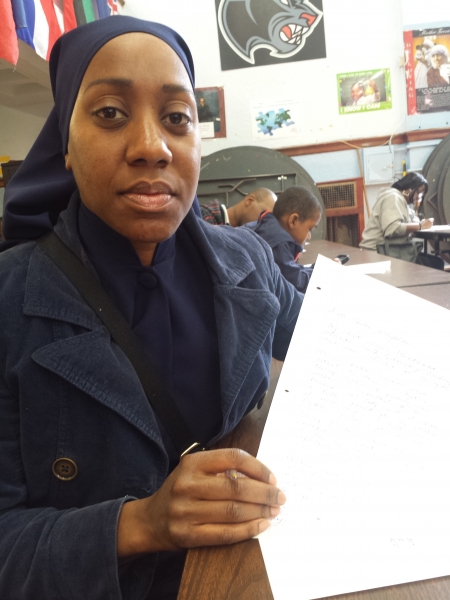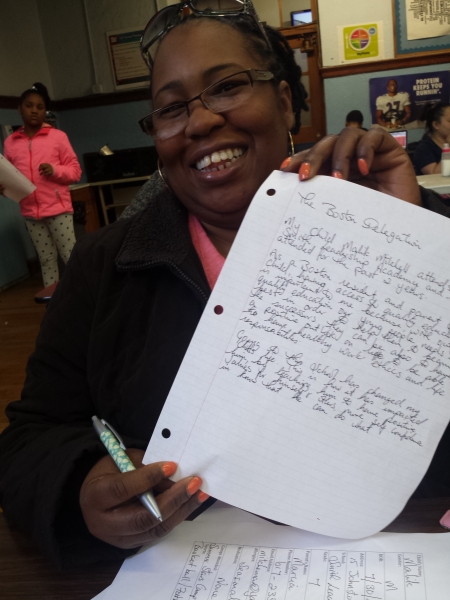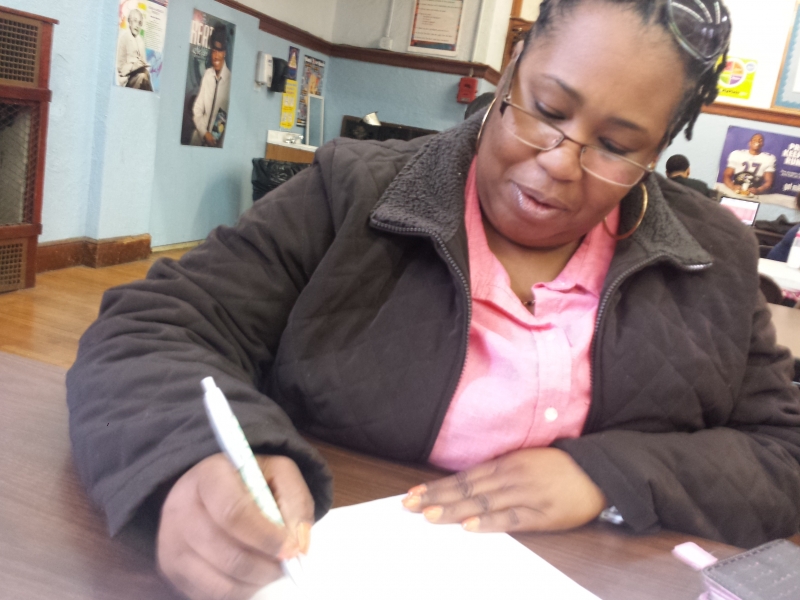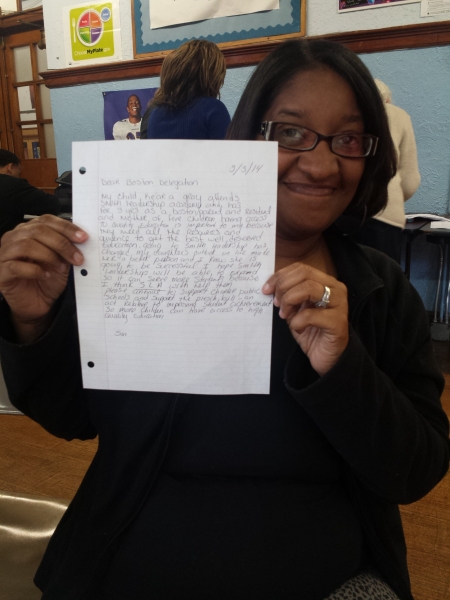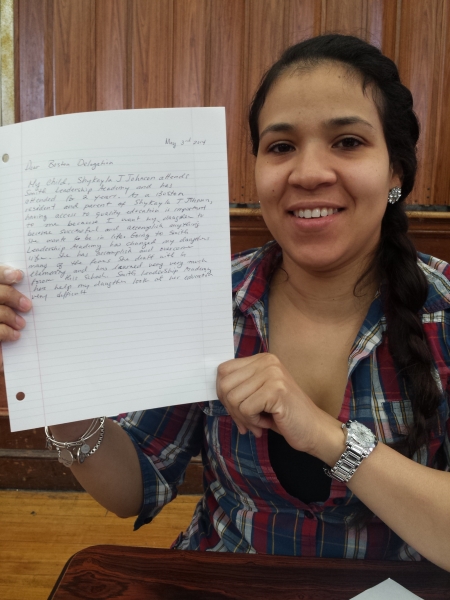 Visits with lawmakers
Recently, we invited parents and students to attend a day at the State House to advocate for the Lift the Cap legislation.  They turned out and got a lot of attention from lawmakers!  We think you can see from the smiles on their faces in the photos below that they enjoyed their day.  We are certain that they made a big impression on the state senators and representatives with whom they visited.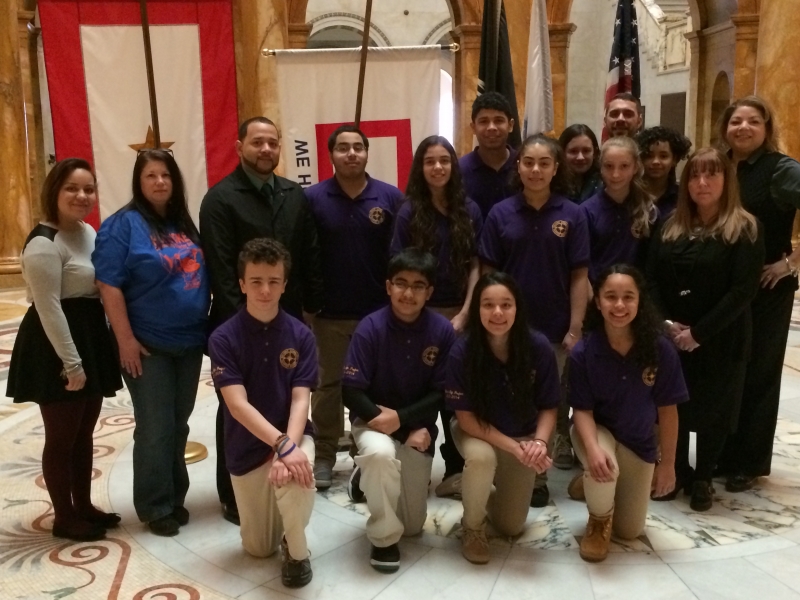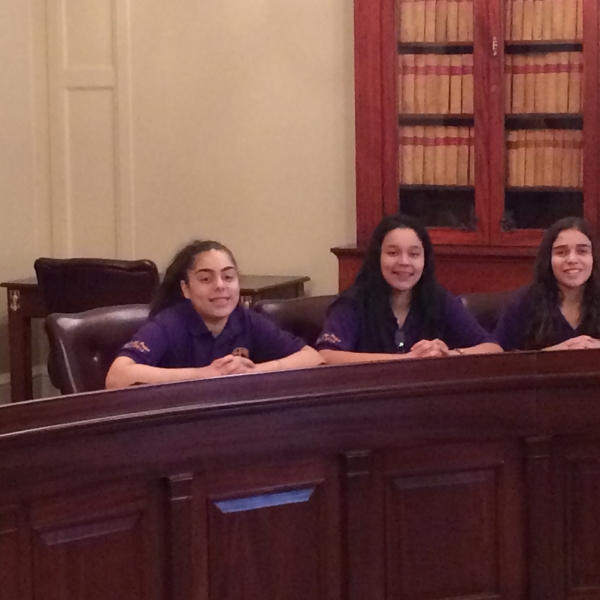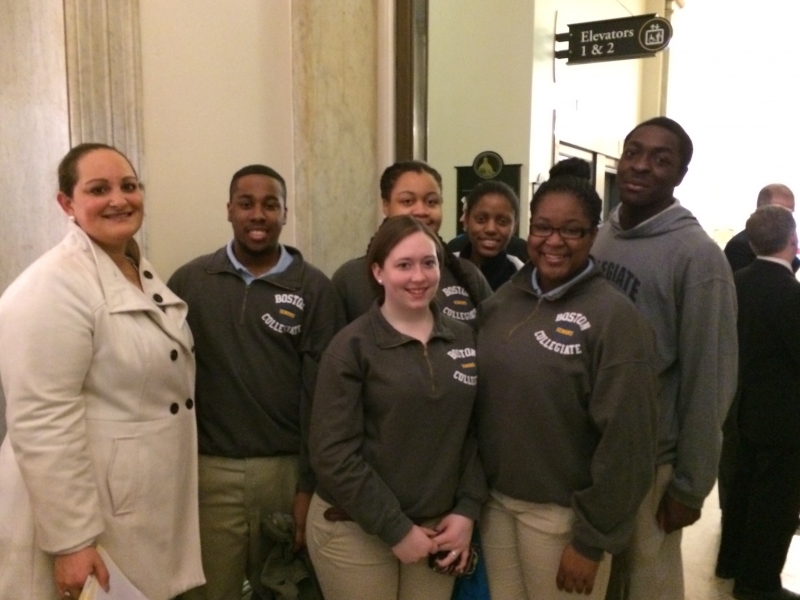 Do you have something to share in our Parent Showcase?
We would love to continue to add examples of our amazing parent, student, and teacher advocates in action.  If you have something to share that demonstrates how you have advocated for charter public schools – or if you want to tell others how easy it is to be an advocate – please get in touch!
Please contact:
Julia Mejia, Parent Organizer

Massachusetts Charter Public School Association
Cell # 917-202-8064